Greek Food Festival
Bakersfield's premiere ethnic celebration returns!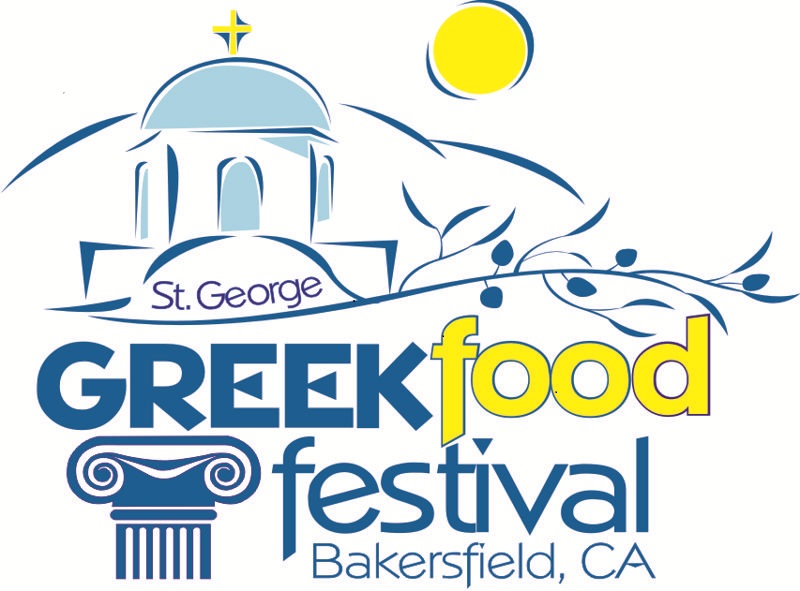 The St. George Greek Food Festival
Friday, October 6, 2017
5:00 p.m. to 11:00 p.m.
Saturday, October 7, 2017
11:00 a.m. to 11:00 p.m.
Sunday, October 8, 2017
11:00 a.m. to 4:00 p.m.
Admission: $5 Children Under 12 Free
Members of Law Enforcement and First Responders receive free admission (with ID)
Our Menu and the Delicious Food Offerings
Media Coverage of our Spring Festival
KERO 23 Reporter Stephen Hicks
KBFX 58 Morning Show with reporter Kalyna Astrinos


Vendors - We have spaces available. Contact our secretary at (661) 325-8694.

Live Greek music all day by Synthesi.
All your traditional Greek Favorite foods like Souvlaki (Shish Ke Bob) Dinner, Gyro Sandwiches, Paidakia (Frenched Lamb Chops), Feta Fries, Dolmathes (stuffed grape leaves), Tiropites (Filo wrapped feta cheese), Spanakopita (Filo wrapped spinach and feta), and incredible desserts like Loukomades (light and airy fried pastry balls dipped in honey), assorted Greek pastries, and Baklava Sundaes!!
In addition, we'll have tours of our Church, numerous vendors for your shopping pleasure, Greek Folk Dancing performances and lessons, and children's games.